I just wanted to share my new project, "Slush Dungeon" (such a creative working title, I know).
It's an action platformer with rogue-like elements and squad-based dungeon crawling.
Some gameplay features:
Randomly generated dungeons, with different enemy and loot amounts for each play-through.
Control up to 3 fighters at a time, each with distinct combat styles.
Synergy – Instead of leveling up and gaining stats, fighters become more "in-synch" with each other.
Emphasis on resource management and exploration.
Right now I'm using Flash's native vector graphics for rending, but I'm looking into using the Starling engine instead.
Hopefully, I can get it to look something like this: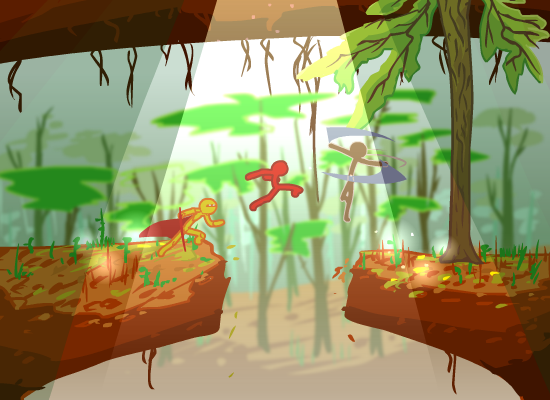 Anyways, you can try it out at these links:
http://www.filz.us/26NS
http://www.newgrounds.com/dump/item/57e8e32a05701f10e617e84a8e08b04b
Let me know if you think it's fun!
All feedback is welcome, though, I'm already aware of the bugs.
Keep in mind that this is a very rough prototype, so animations will be missing, and the fighters are a bit OP for testing purposes.